Yellow bell pepper variety back in the picture as greenhouses go colder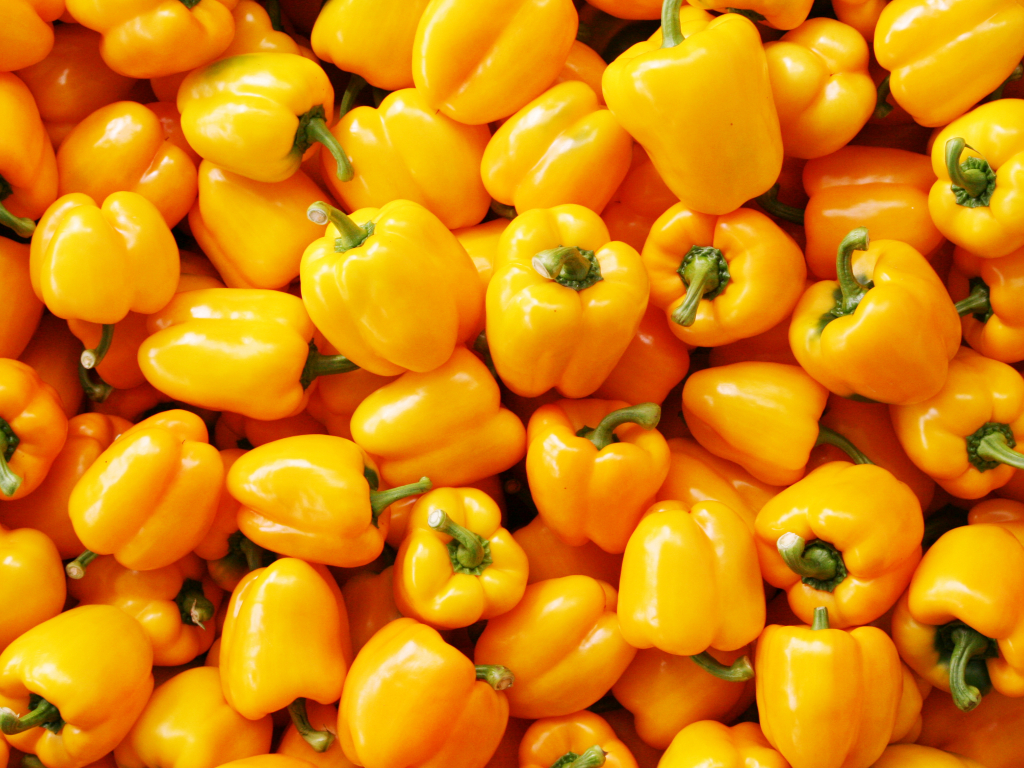 September 22, 2022
Yellow bell pepper variety back in the picture as greenhouses go colder: "It needs slightly less warmth"
With the current high energy prices, growers are doing their utmost to farm as energy-efficiently as possible. Breeding companies, too, are focusing on this. Every year, they test and develop many greenhouse varieties. Sometimes this results in varieties that suddenly catch everyone's attention because of topical issues. Westland Seeds' WLS 1225 yellow bell pepper is one of those varieties. This Dutch breeding company, thus, sees new opportunities.
"We've had this variety since 2014," says Iwan van Vliet, Westland Seeds' co-owner. "We know you need less energy input to grow it. Over the past decade, this bell pepper variety has been set every year, in the Netherlands and abroad." He says this yellow variety is also grown in countries like Germany, Canada, Asia, and the Middle East with its volatile weather extremes.
Cold resistant
Most bell pepper varieties do not respond well to decreasing greenhouse temperatures. Plants become frail when that happens. "Of course, you still can't grow this variety at, say, 11°C, but it doesn't need quite as much warmth as other varieties. Every degree you can drop below what's normally needed saves a lot of money."
Iwan calls it a cold-resistant variety. "It keeps more easily at lower temperatures and colors quickly. It helps that it's an open, tall crop, which makes the WLS 1225 very labor-friendly. Growers who're going to cultivate colder will like that they can still get good production from a robust plant," he explains.
Iwan and the rest of Westland Seeds' propagation team have 'never experienced' such remarkable cold resistance with any other variety. They are, however, looking. "It's especially a concern for crops in Asia, where the weather can quickly fluctuate between hot and cold. Varieties for that market have to be resistant to that. We're definitely considering testing varieties in markets where those traits are vital."
Summer extremes
With winter and high energy prices in mind, the focus in Northwest Europe is on energy-efficient varieties. "But also summers in these countries, with their increasing high temperatures, pose challenges for growers. We, in any case, select varieties that can withstand increasingly extreme summers better," Van Vliet remarks. Here, too, the WLS 1225 excels. "This variety still bears large fruit in the summer. Here, root quality is vital because that's what ensures a hardy plant."
Iwan points out that, although the WLS 1225 is re-entering the picture because of the current energy crisis, their primary focus lies on developing new TSWV:0 resistant varieties. "We have several promising new varieties in the pipeline. They are presently in worldwide trials, and their volume and quality results look promising," Iwan concludes. Interested growers can test these block, snack, point, and chili varieties next season.
For more information:
Westland Seeds
Email: sales@westlandseeds.nl
Website: www.westlandseeds.nl
Publication date: Mon 19 Sep 2022
Author: Thijmen Tiersma
© hortidaily.com